Hey all,
I'm making my brand new webcomic grow and there is no way I can find time to add colors to my strips. However I'd really like to put some life in it so I come here in case I would find someone who'd like to work along with me.
Here are some sample strips


I even tried colors once here: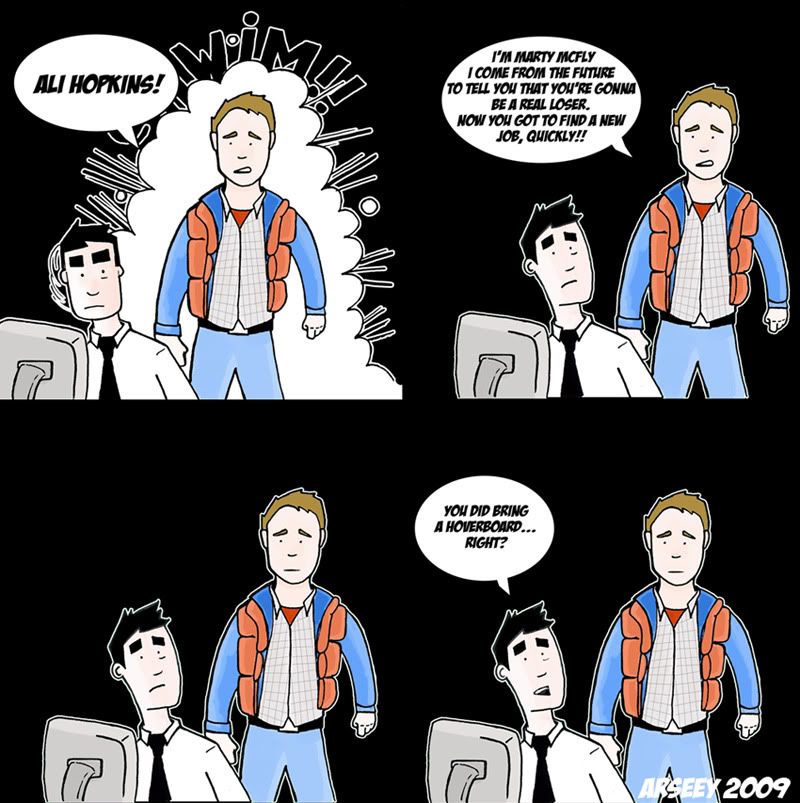 Please feel free to contact me: arseey at gmail.com and I can tell you more about the story, comic and ambitions.
For now it's just quite random but things are building up starting with a proper website.
www.whatkindofjobisthis.blogspot.com
Thanks,
Arseey