My desk: Honestly that's a real mac.
Note the Silicon Graphics machines under the desk. They make great doorstops, what with us having no software for them.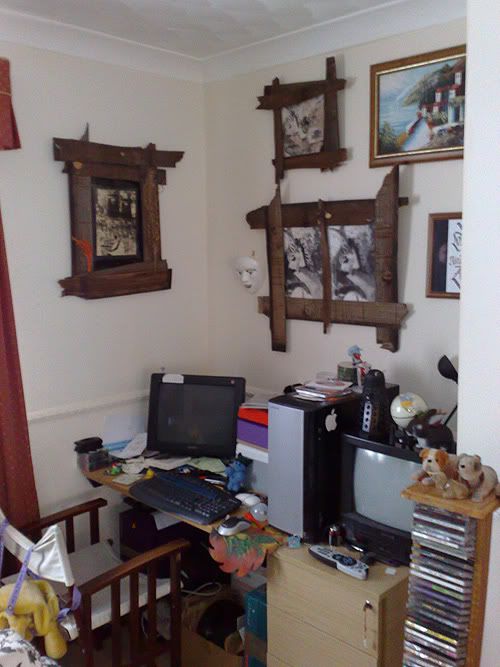 Exterminate!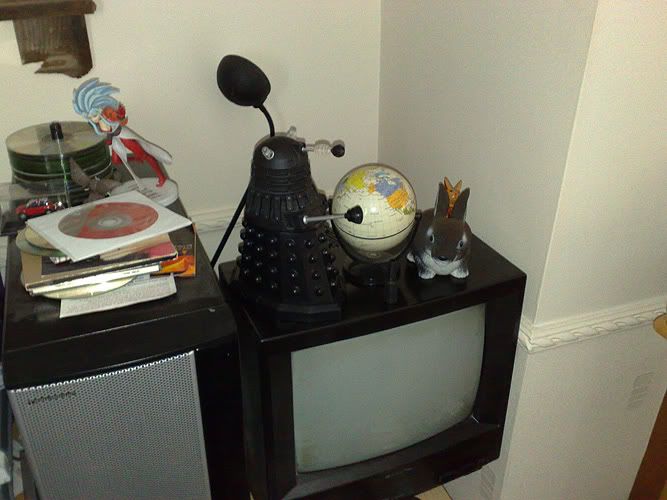 Jess's desk that I sometimes hijack. Those ones are real macs.
And Jess wants me to make it clear that the other silver tower is not a PC. It's a prototype Revolution 1 and it acts like a prototype. = P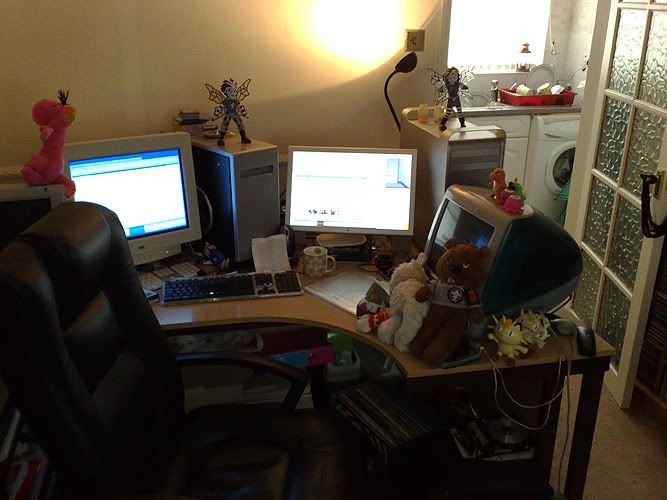 Hey look three vinyl decks! Two of them actually work.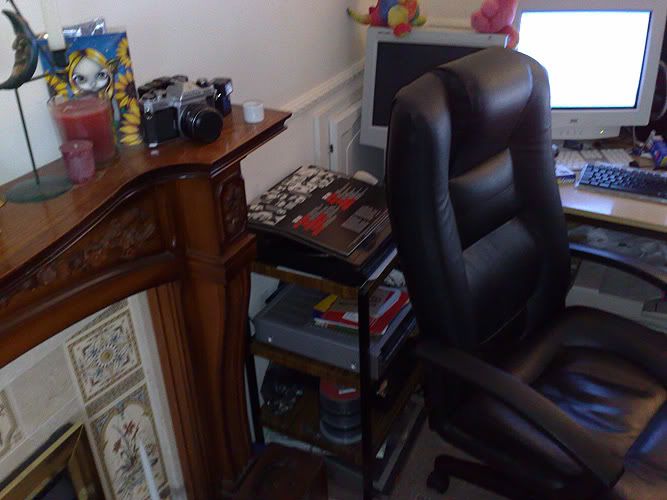 Because every office needs a sofa bed and an inflatable smiley man.
Note the table containing broken electronics including two powerbooks and Sega Saturn.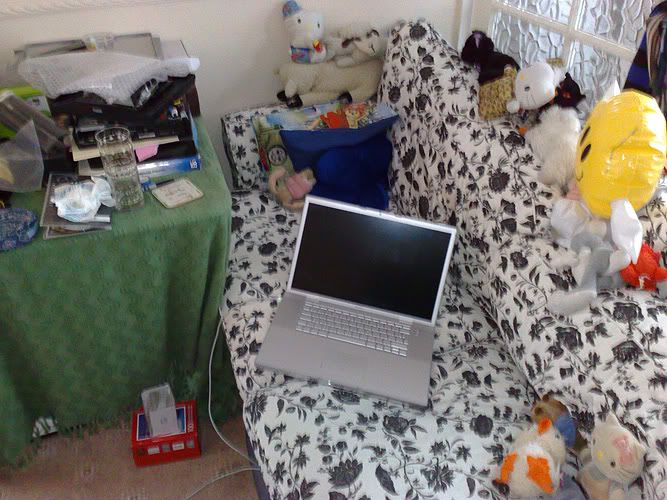 We collect cameras. And no, none of those clocks or watches are correct.
And lastly here are some critters and vinyl. The bottom two shelves of the unit have a load of comics on, but you'll just have to take my word on that.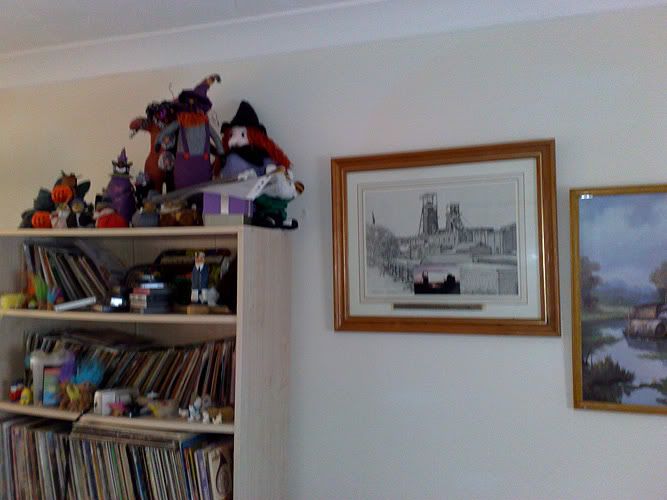 Please excuse the crappy quality photos.
All our decent cameras are film ones.
_________________


Blog