Hey there!
So, here's the comic:
I started it few years ago when I was feeling down to cheer myself up a bit. Some people liked it, so I continued... drawing and feeling down. Then I got better and stopped for a while. Now I'm really happy with my life and decided to give it another try.
This is just for laughs, so don't expect any cliffhangers, manga stories and tits... Ok, maybe occasionally a swear word.
I'm glad if you like it. Understand if you don't.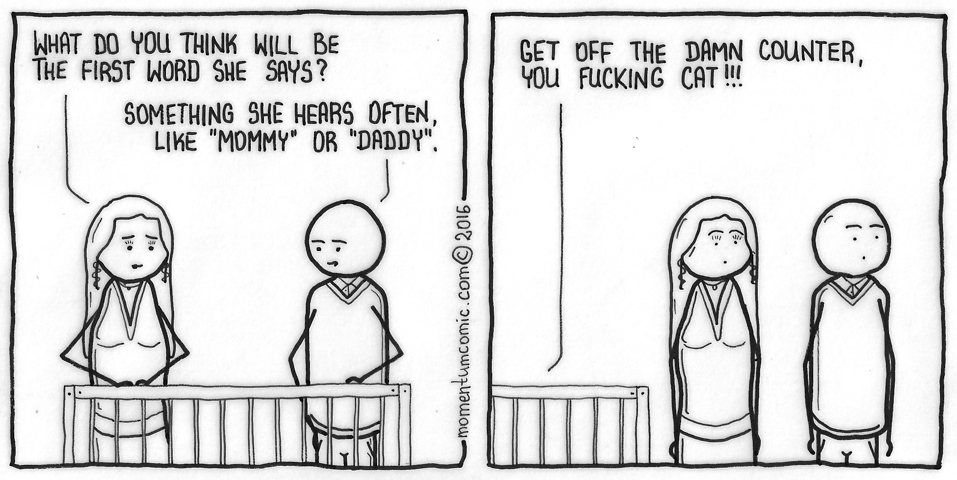 PS. Oh, and we have a penguin.
You can find us here:
MomentumComic.com
Facebook
Twitter
Instagram