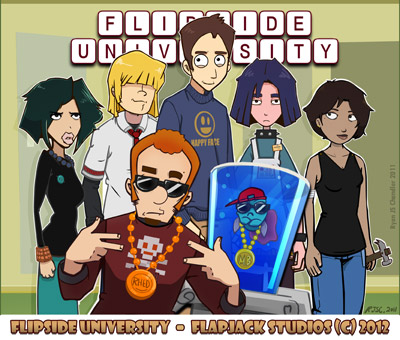 My name's Ryan and I write and draw a comic called Flipside University. Please check it out and tell me what you think. Here's a link.
FLIPSIDE UNIVERSITY COMIC ARCHIVE
UPDATE: Jan 9th 2014
The Flipside U reboot has begun!!
Introducing
New Flipside U: The Josh Neilson Story!
Or "NFU" for short.
Page one of the prologue is now up. Updates happen every Wednesdays. Currently I have one page but soon there will plenty more. The comic has been completely revamped to focus on story telling and narratives. It's a big change so anyone who has seen my previous work should definitely check it out.
ABOUT NFU:
Flipside University is an adult oriented comedy centered around our on again, off again hero, Josh Neilson, and his strange circle of friends, as he battles himself and others on an epic quest to become the world's greatest artist...ever! But first he must get through university...Dun dun dun!
Will our hero achieve his goal even with all the inevitable goofing around and slacking off? Does anyone even go to class? Find out in Flipside University!
Regular updates can be found on my website:
http://flapjackstudios.com/fuarchive.shtml
Here's the intro: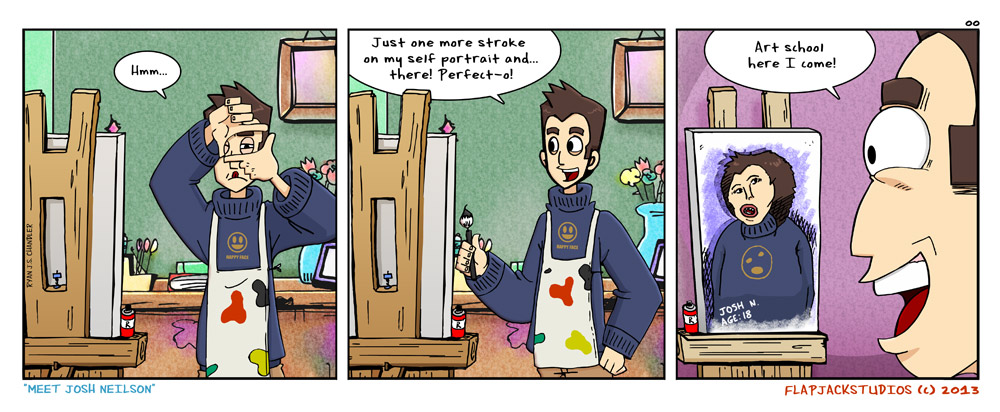 Random Previews of Flipside U: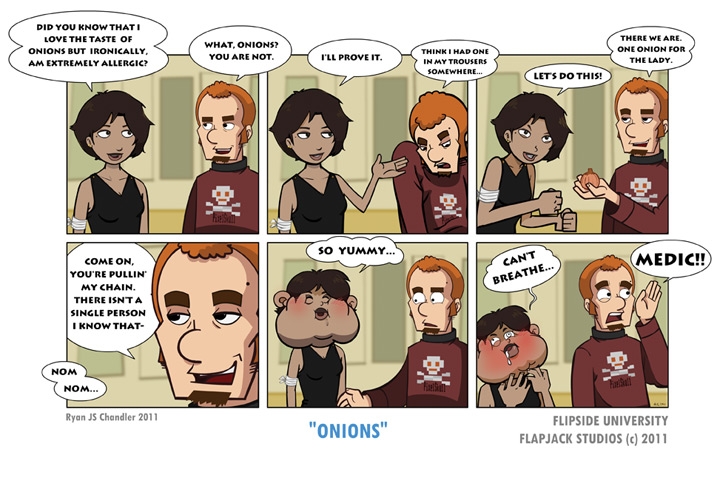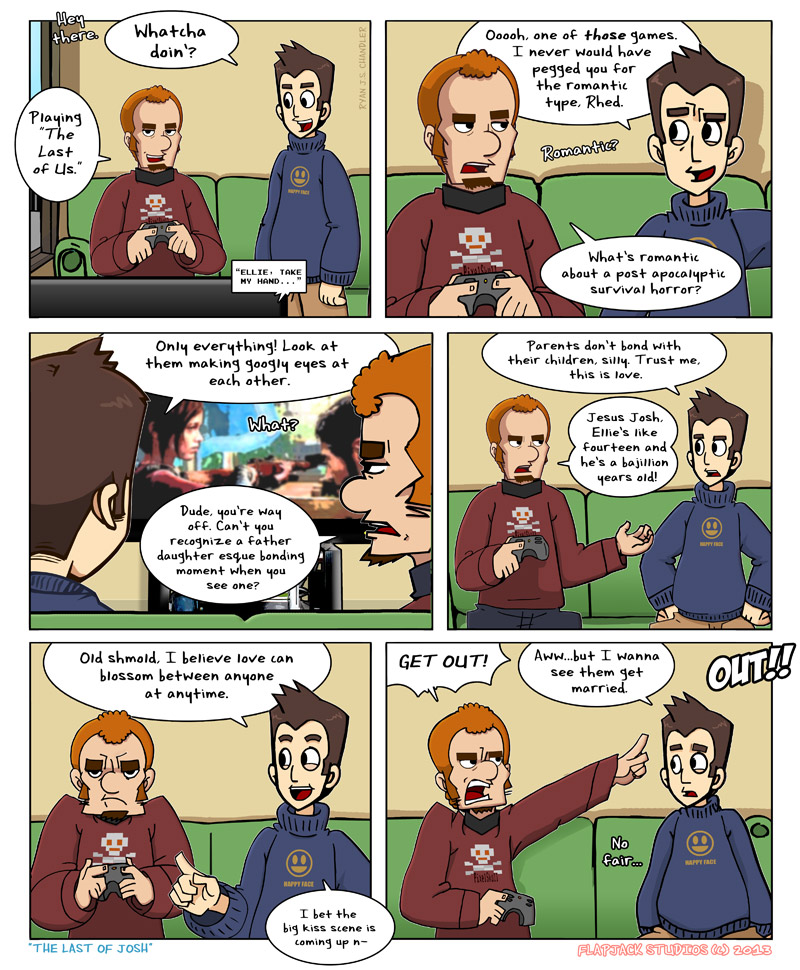 Where to find us:
You can find regular updates here at
http://flapjackstudios.com/flipsideunewest.shtml
or check out our archive
http://flapjackstudios.com/fuarchive.shtml
.
What to expect:
FU is funny, focuses on characters, relationships, gaming, movies and pop culture. That includes anime! So expect lots of funny references! And don't forget heart! It has a lot of heart too. Our target demographic are teens, older youth and mature audiences. That means some swearing and suggestive themes. So view discretion advised.
Yes...but will I like it?
Yes, we promise.
A little about us:
Flapjack Studios is a Canadian based company specializing in original series creation, pre-production of animated entertainment and of course, comics!
Flapjack Studios was founded in 2008 by two NSCAD graduates intent on creating television shows with a contemporary voice. With a love for character driven narratives, comedy, and a fascination with the human condition, the members of Flapjack seek to meld these elements into some of the best adult entertainment of our age.
Expect more from us soon!
Series creator - Ryan JS Chandler
--------------------------