So... I've started a second webcomic, and it's just in its infancy. But if you like historical fiction and talking animals, you might like it. And if you want to let me know what I can do to improve the site or the comic, I'd love your feedback.
It's about a Polish border patrol unit in 1929, and I'm doing it to get better at art. And to be a kind of prequel to a graphic novel I'm working on.
Here's the latest comic.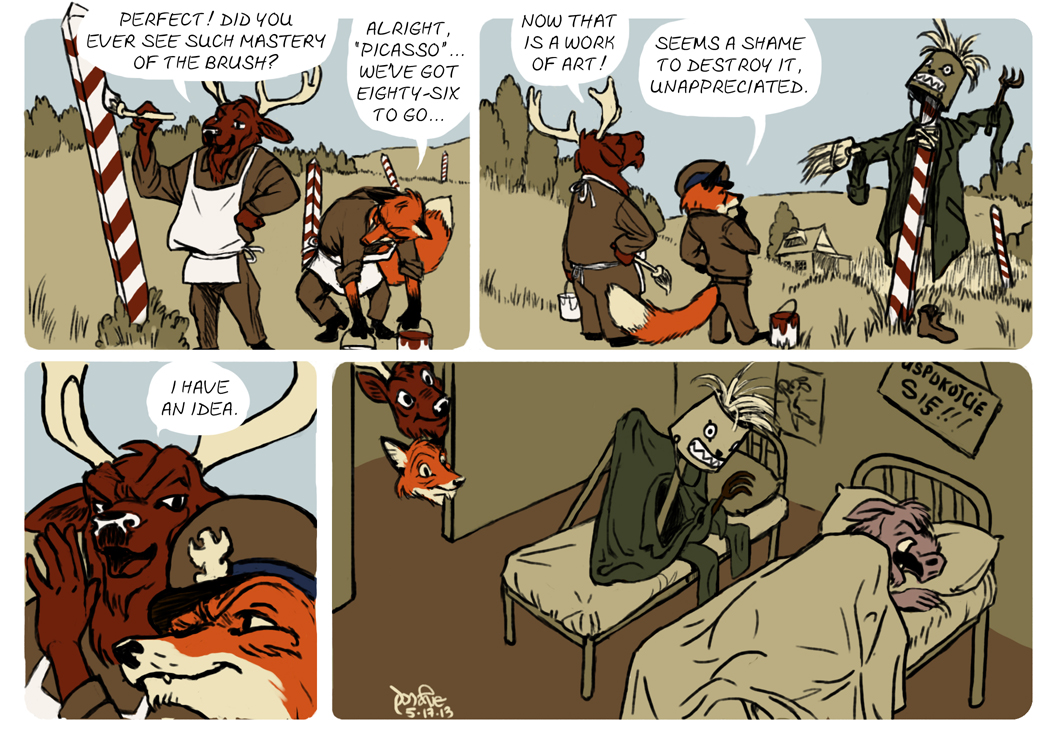 Feel free to check out the
site
and let me know what you think
Thanks!
_________________