Once you recognize the talents of Lauren Faust as story artist for power puff girls, head writer for fosters home for imaginary friends, and the woman who will be known for bring captain underpants to the big screen...
seriously, her work on MLP:FIM is some of her best work yet. considering what she had to work with (previous MLP shows.) This series is a work of art.
here's me as a pwny.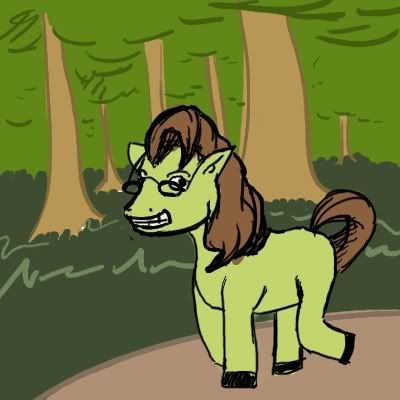 I have no idea what kind of cutey mark I'd use. :\