after a short break....

MAGIC FOREST IS BACK!
On Thursday March 1st MAGIC FOREST weekly resumes.
Here's a pencil page..Introducing....BONKERS THE DOG!!!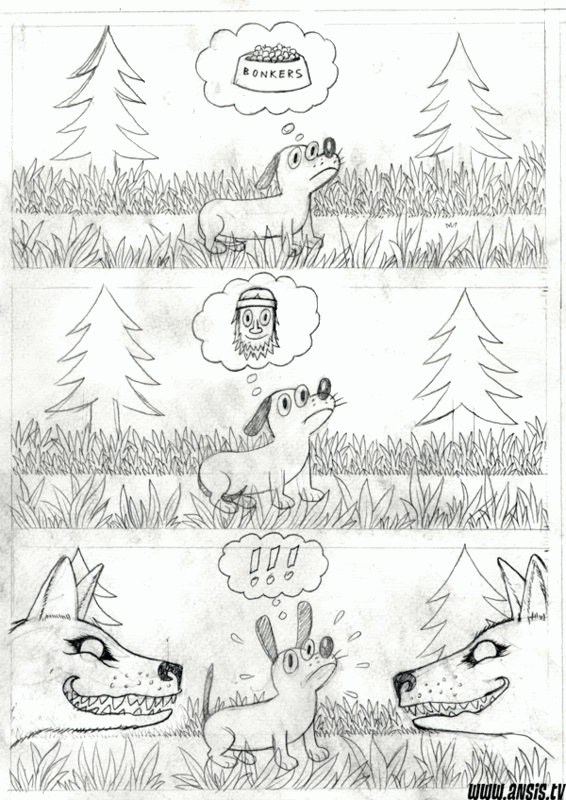 You'll be able to read pages every Monday henceforth.
If you want to catch up you can read it here:
http://www.ansis.tv/magicforest/mf/?page_id=830
Please leave a comment. That would be awesome.
THANKS FOR READING!