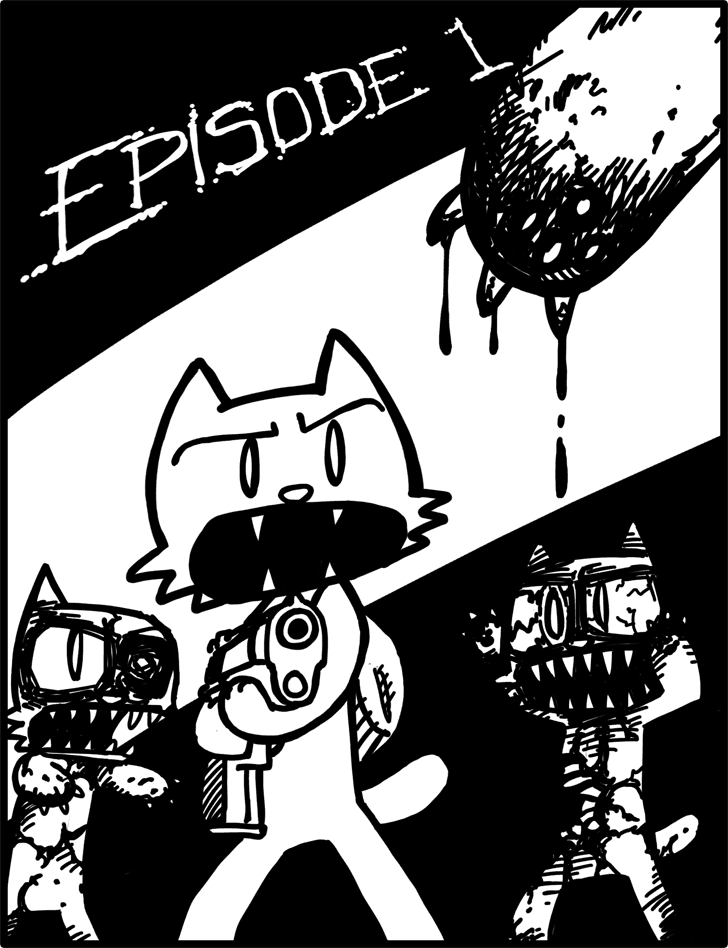 Hello all, hope it's not bad form to sign up and immediately start self promoting, but the sub-forum name made it seem like it might be ok.
So without further disclaimer, here's something I've been working on for the past few months. In case photobucket is wigging out and the images above aren't working, here's a text link-
http://zombieapawcalypse.com
- Yes I'm such a noob that I forgot how to access the art on my own site, and my friend who knows these things is asleep. Oh and I still use photobucket
Ahem... anyway... very brief background... if you care... I used to draw quite a bit as a kid, then put it on the back-burner in favor of musical interests for the past decade. Lately I've been feeling musically stagnant, so I've been messing around with drawing again to keep creative.
This comic started out as a doodled joke on the whiteboard in my cubicle at work. Some friends got excited at the notion of elaborating on the idea, and I thought it might be worth a go, not to mention a good excuse to keep my pen tablet from gathering dust. Been fun so far! Hope you like.
-Flynn