I scanned this from a copy of "How to draw Manga" by Tim Seelig and Yishan Li, published by Southwater/Anness Publishing, which I got out of my local library.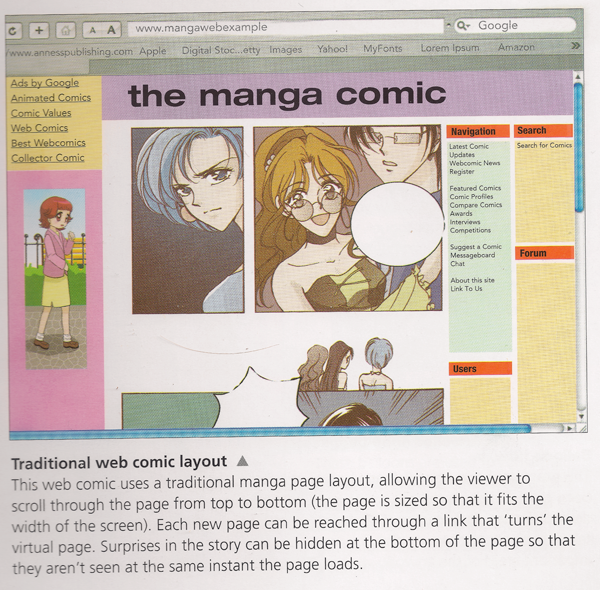 Does this demonstration website seem at all familiar to anyone? It really, really should.
In case you haven't guessed it yet here's the most important part of that "traditional web comic layout".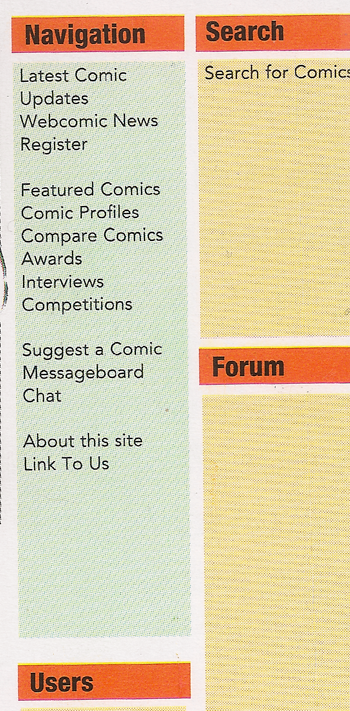 _________________


Blog